E-scooter

tour through Willemstad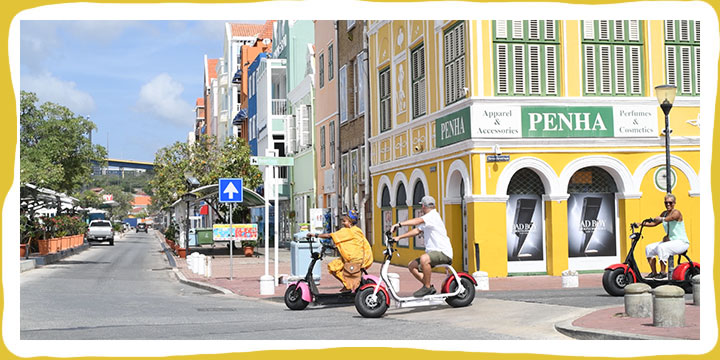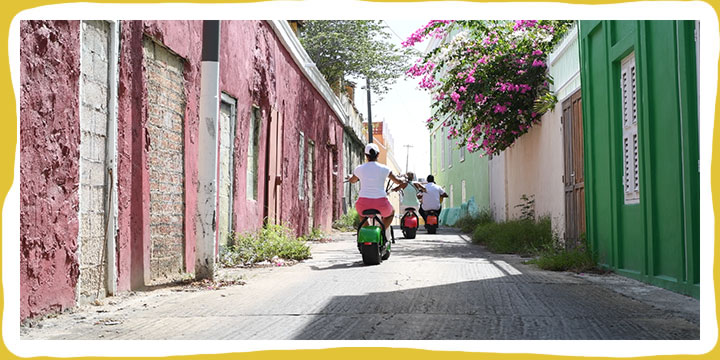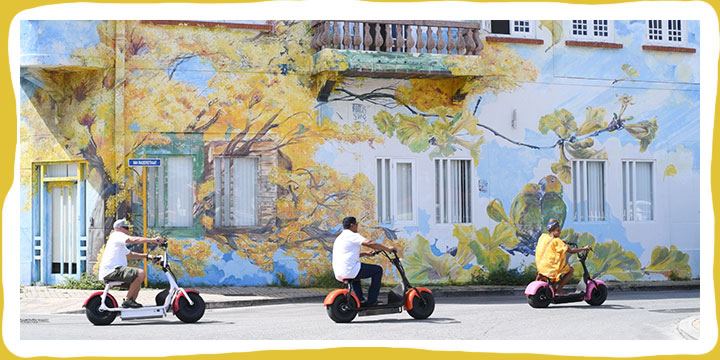 Discover in a comfortable tour the 4 districts of Willemstad, cruise on a very unique and rugged e-scooter (e-chopper) through the most beautiful streets of Punda, Otrobanda, Pietermaai and Scharloo.
Ride on this fancy e-scooter from neighborhood to neighborhood and discover the complete city of Willemstad in just 2 hours. Besides the beautiful murals, the colonial monuments and the colorful alleys you will be amazed by the true history of Curacao.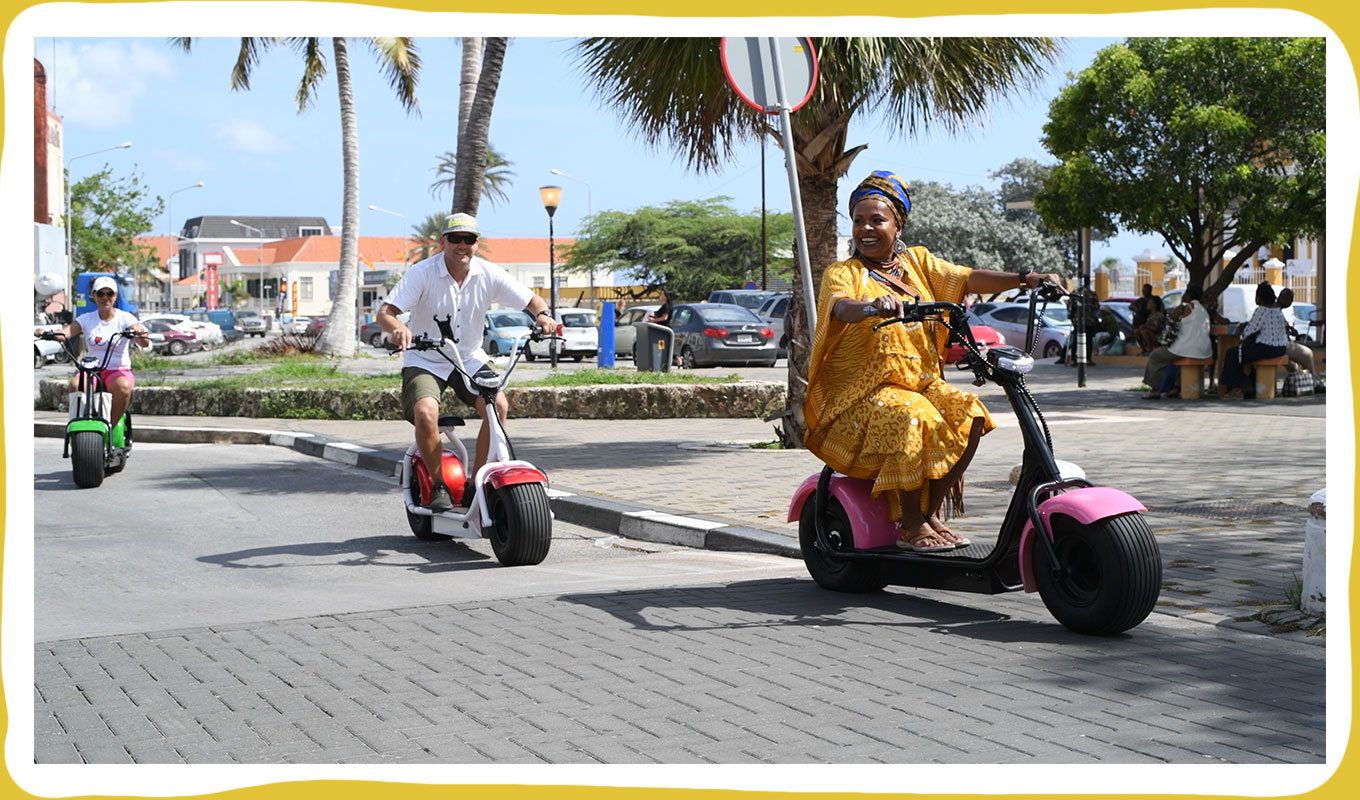 For centuries, Willemstad was the center of prosperous intercontinental trade, sudden piracy and harsh slavery. Today, Willemstad is a vibrant, colorful, multicultural wonderful sight that must be seen!
This noiseless e-scooter is very easy to drive! Take this opportunity, there is nothing more fun than this tour through the beautiful Willemstad.
Corona proof
Toughest ride in Willemstad!
Very unique vehicle
Best Insta-photos guaranteed
Certified guide
Small groups, personal attention

An e-scooter is an electronically powered scooter, some also call this vehicle e-chopper because of the rugged low frame and high handlebars that make the e-scooter easy to operate. The e-scooter is noiseless which provides a pleasant and special driving experience. Start your e-engine and get a breath of fresh air in Willemstad!