The
best city tour

of
Willemstad, Curacao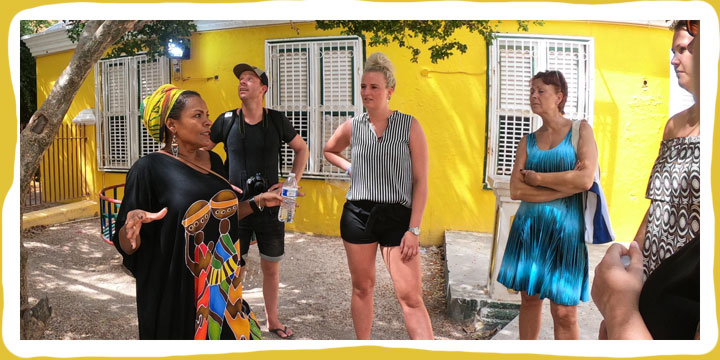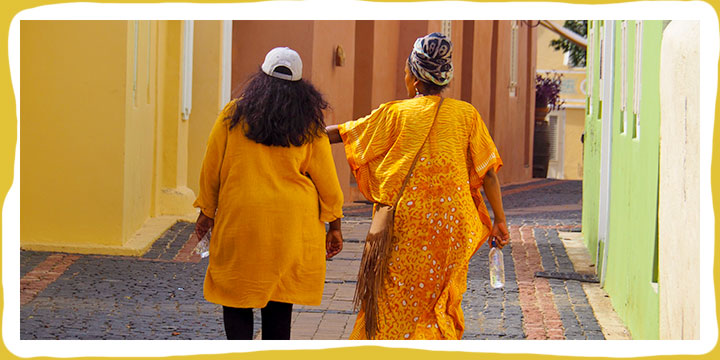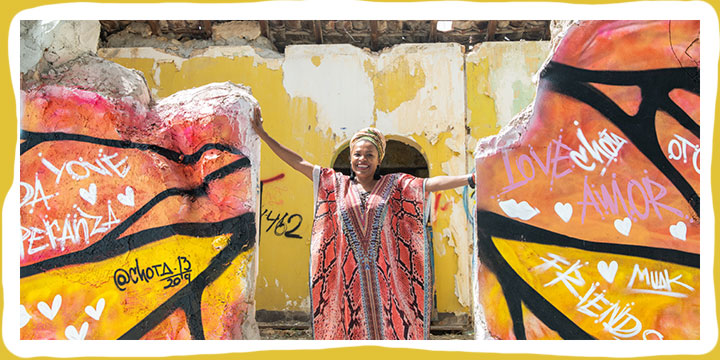 You want your visit to Willemstad (Curaçao) to be unforgettable, don't miss this walking tour! At Dundu Tours you get more than a standard city tour!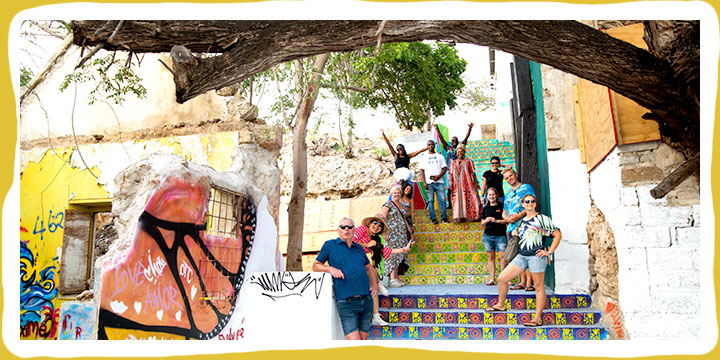 I not only tell you the fascinating history and true stories behind the beautiful monumental treasures of Curacao. You will also get to know my culture and meet the proud inhabitants of the neighborhoods, while you will be amazed by the beautiful murals in the maze of Willemstad.
Corona proof
Small groups, personal attention
Discover the real Willemstad
Shoot your best Insta photos!
Certified guide

What kind of walking tours Dundu Tours offer?
It is no secret that our colorful capital Willemstad has a rich history and is home to many UNESCO World Heritage Sites. Come and admire the colonial buildings, the famous Emma Bridge; a long pontoon bridge that closes off our large, natural harbor.
For centuries, the port attracted merchants, seafarers and travelers from all over the world to Willemstad. Nowadays visitors come to see the quay for the color spectacle, don't forget to take that selfie on the Emmabrug with the world-famous monumental buildings on the background.
Willemstad is divided into 4 districts; Punda, Otrobanda, Scharloo & Pietermaai, all beautiful and unique in their own way.
Otrobanda is bustling and I want to share that with you! In the narrow beautiful alleys discover the most beautiful murals and art, meet the cheerful and proud local residents, get to know the true past. You will fall from one surprise to another, Otrobanda must be experienced!
City walk in Punda and Pietermaai
Join us and walk along the world famous Handelskade in Punda, the true stories from our history you will not soon forget. The recently restored Pietermaai district is a district of which there are not many in the world, impressive colossal mansions are ready for your best vacation photos!
Due to the hard soil, the Scharloo district was not suitable for agriculture, however, it was suitable for huge colonial buildings. Walk through the cozy alleys of Scharloo and be amazed again and again by the enormous villas built around 1877. The district knows luxury, the monumental government buildings are mixed with the hospitality of the different cultures and the real street life. .
In addition to these city tours, customized tours are also possible, combine different districts or request a wheelchair-friendly walking tour.
Want to experience all the districts in 1 tour? Then I advise you my e-scooter tour.
Make sure to check out our local food walk and get to know the original Curaçao cuisine!